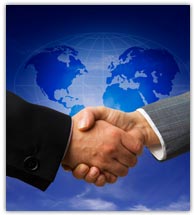 Incorporated in Ludhiana, (Punjab, India), "Shivam Auto Forge," is a well known manufacturer, exporter and supplier of an excellent quality range ofBolts – Nuts, Earthmoving Fasteners, Tractor Spare Parts, Hub Bolts and General Industrial Fasteners. Our extended range includes a wide range ofHex Bolts, Special Bolts, Hex Nuts, Washers, Hub Bolts, Bolts-Nuts for Earthmoving Machines, T- Bolts, Collar Nuts, Foundation Bolts, Carriage Bolts, L-Bolts and Button Head Bolts.
Owing to our state-of-the-art infrastructure, we are competent to cater our small scale as well as large scale clients with the finest quality products in a limited timeframe. Our strict quality control and advance technology, along with our ethical and honest business practices, has enabled us to achieve a reputed position in the industry. Our timely deliveries and easy payment options are well appreciated by our clients in the national as well as international markets.
Our Team
In order to provide world class products to our clients, we have hired a team of highly experienced professionals, who are diligently involved in understanding the needs and requirements of the growing industry. We arrange training sessions and seminars on a regular basis to upgrade the knowledge and skills of our staff, which in turn help them to grow personally as well as professionally and also enable them to serve in a better way.
Our team includes:
Our Distribution Network
We have strong vendor base networking to acquire products and finest raw materials. Through our dense networking, we can procure wide variety of products according to the need of customers. Besides, we use our networking to distribute our quality products in every nuke and corner of India.

Client Satisfaction
Owing to the state-of-the-art manufacturing facilities and commitment to delivering only fine quality products, we are able to manufacture the products as per the needs, requirements and specifications of our clients. We are working hard to provide maximum satisfaction to our clients by delivering them optimum quality products in the promised time frame at very competent prices.